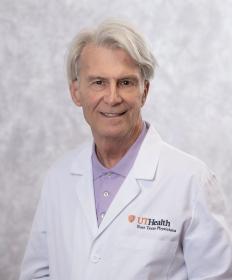 Physician Group:
UT Health East Texas Physicians
Harvey H. Dayton, Jr., MD, is a board-certified internal medicine physician at UT Health East Texas Physicians in Carthage who chose his profession because he enjoys building patient relationships. He treats adults of all ages for a full range of medical needs, from general health checks to chronic illnesses. "I like the patient care aspect of being a doctor, and I will do everything I can to make sure my patients get the best care possible."
Dr. Dayton moved to East Texas because he appreciates the rural lifestyle. He also appreciates the people of the area, and is committed to treating all aspects of their well-being. "I believe in taking care of the total patient. That includes the psychological, medical and social needs of each individual."
Education:
Internal Medicine Residency: The University of New Mexico, Albuquerque, N.M.
Doctor of Medicine: The University of Texas Medical Branch at Galveston
Bachelor of Science: Texas A&M University, College Station
Texas Medical Association, Member
American Board of Internal Medicine, Member