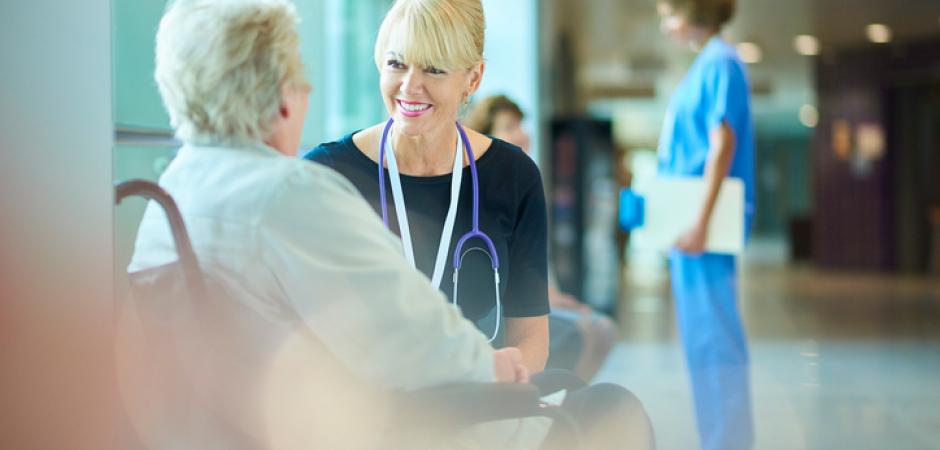 At UT Health Carthage, our commitment to compassionate, quality healthcare means you don't have to drive far for excellent hospital services. Our experienced team of nurses has advanced certifications that allow us to provide care for people of all ages. Our hospital physicians, known as hospitalists, will be in charge of your care while you're at UT Health Carthage. These doctors treat only inpatients and work with your physician to coordinate care.
Inpatient services
When you're here, you'll receive highly personalized care in a comfortable environment. Recent renovations have transformed our 23 patient rooms into private, modern facilities, bathroom with shower. Our inpatient care includes:
beds with telemetry monitoring that collects and transmits data for increased patient safety
hospitalist services
dietary therapies and services
ventilator care, respiratory therapy and pulmonary testing
diabetes care and education
24-hour radiology department with advanced imaging technologies
pharmacy services
on-site laboratory services
optional sitting services available if needed or upon request
isolation capabilities and a negative pressure room to prevent exposure to infection and respiratory diseases
monitored rooms for patients with behavioral health needs
alliance of ministers for spiritual support
To learn more, call 903-693-3841.