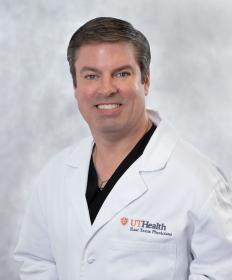 4.4 out of 5
Physician Group:
UT Health East Texas Physicians
Practices At:
Hours:
Monday - Friday 8AM - 5PM 
Adam Duran, MD, is a board-certified family medicine physician at UT Health East Texas Physicians in Carthage who was born and raised in Henderson. From an early age, Dr. Duran knew he not only wanted to raise a family in rural East Texas, but he also wanted to practice in the field of medicine with an emphasis in trauma. However, the day he stepped through the doors of North Caddo Medical Center in Vivian, La., his mind changed and he knew it was his calling to practice rural family medicine. "I knew this was what the Lord had planned for me to do."
"From the moment I walked in the door, I knew this was how the art and science of medicine should be practiced. I wanted to be trained by the best to perform family medicine the traditional way." During his rural family medicine residency at North Caddo, Dr. Duran was trained by the well-known Dr. John Haynes, a founding member of the American Board of Family Medicine.
Dr. Duran treats patients of all ages with a full range of medical needs, whether it's in the clinic, emergency room or hospital. "I was trained to treat pretty much anything and everything, and to make sure that people have access to the best care possible without having to travel out of town." 
Board Certifications:
American Board of Family Medicine, Board Certification
Education:
Rural Family Medicine Residency: Louisiana State University Health Sciences Center, Shreveport
Doctor of Medicine: American University of the Caribbean School of Medicine, St. Maarten
Bachelor of Science: Nursing, The University of Texas at Tyler
Bachelor of Science: Biology, Stephen F. Austin State University, Nacogdoches
Texas Medical Association, Member
Medical Executive Committee, Vice Chief of Staff
UT Health East Texas Board of Directors, Physician Liaison
Panola County Physician of the Year, Award