Reviews for David C. Lundy, MD
---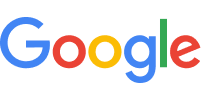 05/25/2023
Located in OLYMPIC PLAZA ON 4th floor. Once inside main building (1st Floor),take elevators located in middle area and go up to 4th floor. Once there, suite 410 will be visible. Dr.LUNDY took care of my father and husband and I am forever thankful for his knowledge and expertise.
— LISA COCOLAN
---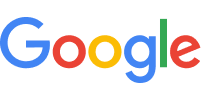 04/14/2023
Dr. Lundy has been my doctor since 2010. I absolutely think he's my all time favorite Dr. He always cares and listens to you. Even though he's older, I will not switch until he retires. I would recommend him to anyone with stomach, or in my case chronic Pancreatitis.
— Terri Scott
---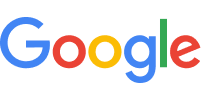 02/05/2023
The employees are friendly and helpful. My last appointment was for 10:25 I had waited 20 minutes,one of the employees came out and said that Dr. Lundy was running late. All patients say ok. It was about 5 minutes and I was called back. His assistant went through asking questions and got me set for Dr. Lundy.He was running late but he still took the time to talk to me and asked how I was doing.
— Debbie Adams
---

11/10/2022
Very busy clinic so try to schedule visits as soon as possible.
— W. Stewart
---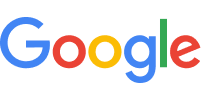 10/04/2022
They are a very caring team that are dedicated to your well-being. It is a very comfortable experience.
— Elky Youngblood
---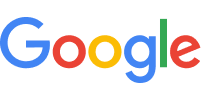 08/22/2022
Dr Lundy is awesome and his staff is great‼️‼️ Lisa C is great, friendly and very knowledgeable. I would recommend Dr. Landy and his staff to anyone that asked me
— Vickie Haynie
---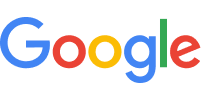 07/06/2022
Excellent service. Dr.Lundy took time to explain my procedure and has wonderful bedside manner. I would recommend him to anyone in need of a gastroenterologist.
— Ruth Bowell
---


05/23/2022
I have been seeing Dr Lundy for many years. He listens, is friendly/professional, and I would recommend him. The loss of a star relates to UT East Texas. It was very difficult to get them to call me back to make an appointment, and it was about a month before I could get my colonoscopy scheduled.
— Long Time PAtient
---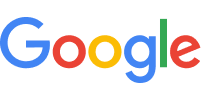 12/14/2021
GreatDoctor! Poor office staff. It is impossible to talk to anyone and they never call back. Hard to get appt. or prescriptions refilled. But you just have to keep calling and hope someone answers. He has helped me greatly over the years so guess he is worth it. I highly recommend him.
— Joanie Isbell
---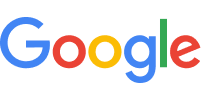 12/07/2021
I have used Dr Lundy for over 10 years and have absolutely nothing but good things to say about Dr Lundy and his nursing staff. I do agree the receptionist could DEFINITELY use some lessons in manners but the nursing staff goes above and beyond..J Tajirian Henderson
— Jenifer Henderson
---

11/06/2021
I have been seeing Dr Lundy for well over 10+ years. As an RN, I specifically chose him as my GI dr due to my experiences with him while practicing in the hospital settings. He is highly knowledgeable & compassionate & responsive to his patients' needs. During recent months I have noted a major shift in the lack of attentiveness of the clinic staff. NOBODY would even return a call for over 2 months to refill a medication or to book an appointment, including the clinic manager. I ran out of my medication and had a severe flare up that quite nearly led to a hospitalization. Whenever I was able to contact staff I was told there was a staffing shortage. This is NEVER an acceptable excuse for poor patient care - more specifically- the LACK of care. When I was a nurse manager, I stepped in and helped when ANY of my staff was overwhelmed. I was able to perform any job they performed. Furthermore: medical assistance employees just don't cut it like an LVN or RN. It's time to suck it up and pay nurses rather than MA's. They only do tasks without understanding the science behind the tasks. Sometimes they don't even get my weight correctly! But of course, they don't understand the importance of it - because they haven't been taught any science. Please forgive such frank commentary. I would love to meet with your Medical Director & DON Theresa
— Theresa
---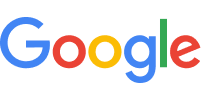 03/18/2020
I've been to Dr. Lundy for years my mother as well and never had a problem always did a great job at explaining my results right after procedure. a little bit of work getting an appointment because he is rather busy but other than that I wouldn't trust anyone else. I heard many horror stories about Docs that do not put you out for Colonoscopy's. NOT Happening!
— Sharon Stenger
---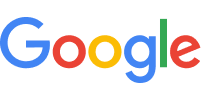 07/21/2019
Dr Lundy seems to be a good doctor. I had a procedure done. He did not explain what all he did. Had problems afterwards and could not get any answers. You have to jump through hoops to get to anyone. You cannot get through to his office, they have to call back. They may or they may not . He didn't even have me back in for a follow up. They do not return calls.
— Dale S Auxier
---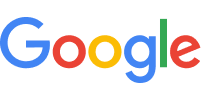 11/07/2017
Great GI doctor and great bedside manner! Will use again.
— Leif Daddow
* Please note this list does not include reviews written by anonymous users