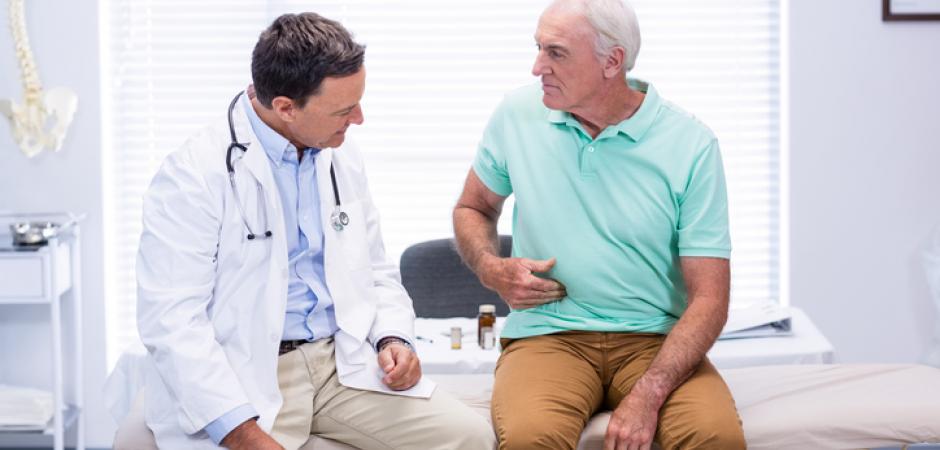 Gastroenterology is the study of your digestive system, which includes the bile ducts, esophagus, stomach, pancreas, gallbladder, liver, small intestine, colon and rectum. In some cases, such as colonoscopy, it involves standard health screenings. Other times you'll see your GI physician to diagnose and/or treat nutritional and digestive problems, such as:
achalasia, dysphasia and other swallowing disorders

Barrett's esophagus

constipation or diarrhea

Crohn's disease and colitis

colon cancer and polyps

esophageal cancer

gallbladder and biliary tract disease

gastroesophageal reflux (heartburn)

hepatitis and liver diseases

irritable bowel syndrome (IBS)

pancreatitis

pancreatic cancer

peptic ulcer disease

rectal bleeding
The importance of colonoscopy
Colorectal cancer is the third most common form of cancer in the U.S. and the second most common cause of cancer death. Most colon cancers are preventable since precancerous polyps can be found and removed at the time of colonoscopy. 
A colonoscopy is the best way to detect colorectal cancer, which is the third most common form of cancer in the U.S. Most often found in people age 50 and older, the disease affects men and women equally and usually presents no symptoms in its earliest stages. Colonoscopy screening is crucial because when found early, colorectal cancer is highly treatable.
If you are age 50 or older, please schedule your colonoscopy at UT Health Carthage by calling the physician's office in Tyler at 903-747-4737.