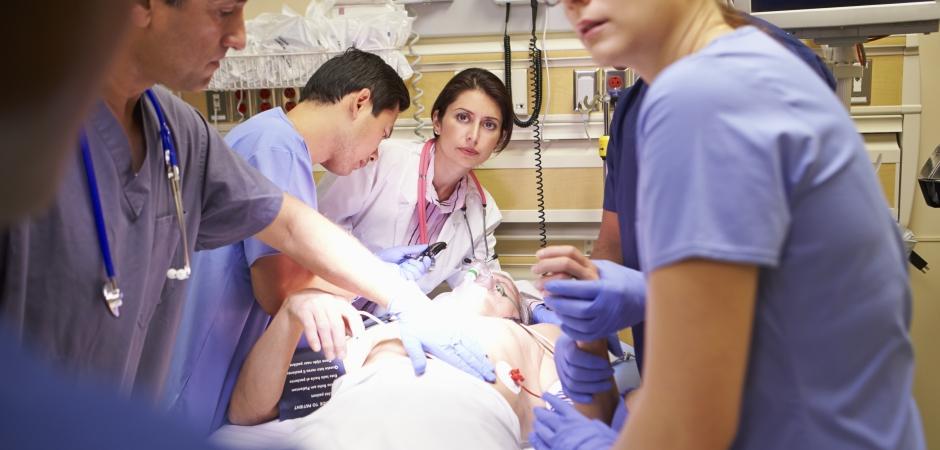 Around the clock emergency care
Choose UT Health Carthage emergency department for around the clock, every day of the year, our team stands ready to provide the highest level of care for your emergency -- big or small. Our extra training to become a Level IV trauma center helps make this possible- as does our desire to provide excellent care in the area..
Elements of a Level IV trauma center
We're a certified Level IV trauma center by the state of Texas because of our ability to deliver advanced trauma life support (ATLS). This includes rapid evaluation, stabilization and diagnostic capabilities for sid and injured patients, along with the ability to stabilize and transfer to a higher level of trauma care, if necessary. 
At UT Health Carthage emergency room, all elements are in place to treat your emergency including
Physicians and nurses with specialized trauma training, advanced cardiac life support (ACLS) certification and pediatric advanced life support (PALS) certification so that patients can receive immediate and appropriate care
Diagnostic services featuring x-ray, ultrasound, CT with iDose radiation reduction and other imaging modalities when needed
Two trauma treatment rooms and four emergency treatment rooms
Laboratory services on-site
Multiple crash carts including a pediatric crash cart
The ability to monitor and stabilize heart attack and stroke patients
Transfer to UT Health Tyler Level 1 trauma center, if higher level of care is needed.
What to expect at the emergency department
A specially trained triage nurse will assess you and determine the severity of your condition and in what order you will be treated. Patients who are critically ill or seriously injured are treated first, regardless of their time of arrival. Some patients may bypass the triage process. In these circumstances we appreciate your cooperation.