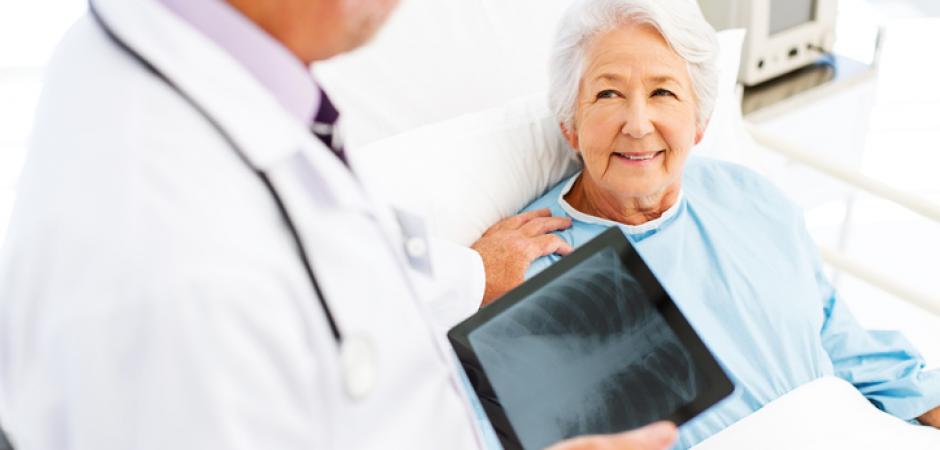 Our pulmonary program consists of detection and treatment with the goal of improving quality of life for people with breathing problems. Among the conditions that may cause shortness of breath are:
allergic reaction
asthma
bronchitis
cardiopulmonary conditions
chronic obstructive pulmonary disease (COPD)
infections like pneumonia and tuberculosis
lung resection
respiratory trauma
restrictive diseases
To learn more about cardiopulmonary services at UT Health Carthage, please call 903-694-4980.
Respiratory Therapy
Whether you're at UT Health Carthage for emergency or inpatient treatment, our team of registered and certified respiratory therapists can help. Among the treatments we offer are:
bilevel positive airway pressure machines (biPAP)
medicated nebulizer breathing treatments
oxygen therapy
ventilator care
Sleep Disorders
Chronic snoring, sleep apnea and upper airway resistance syndrome are just a few of the breathing-related sleep disorders that rob you of sleep and lead to other health issues.
If you think you have one of these problems, the UT Health Carthage Center for Sleep Disorders can provide diagnosis and treatment – and give you the restorative sleep your body needs to function.
To learn more about the sleep disorders center, please call 903-531-8079 or 866-535-6568.